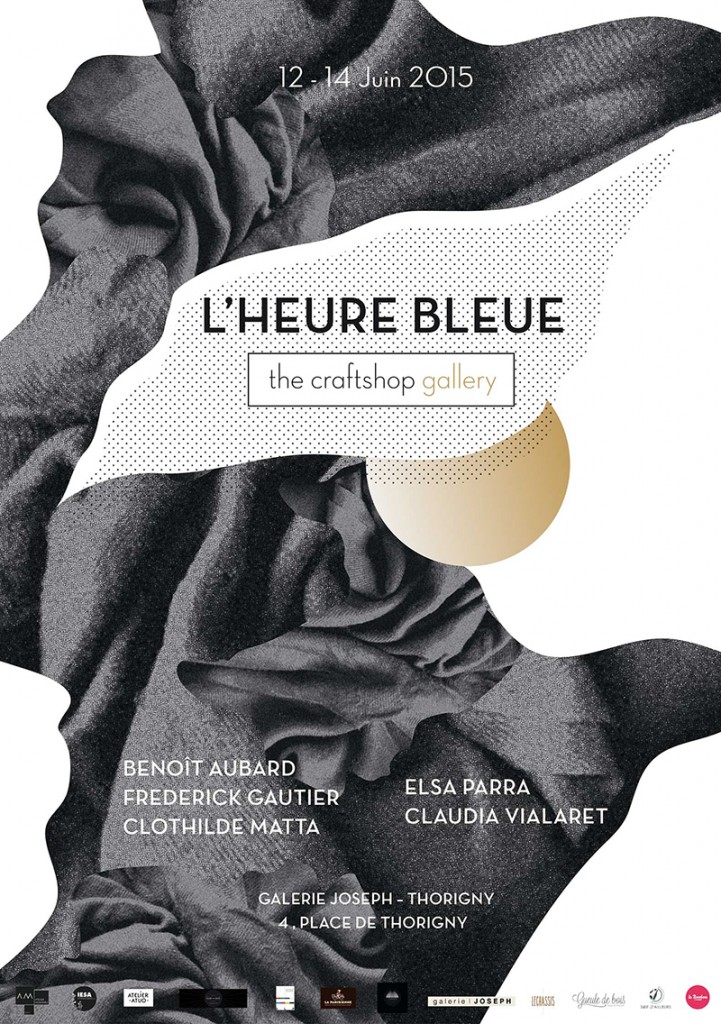 With my pleasure Experimenta vases were invited to be present at the shop of the exhibition "L'HEURE BLEU" organised by The Craftshop Gallery. For this event some pieces from my first series  will be exposed to be sell.       –read more–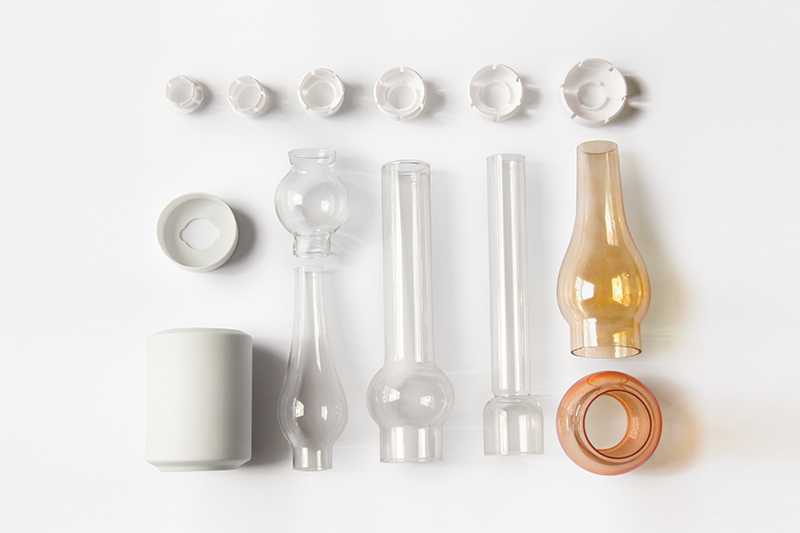 Experimenta transforms flame into flower, and fuel into water, reinterpreting old oil lamps and changing them into different kinds of vases. Each vase comprises a cylindrical container, made using the glass from old oil lamps, along with a plastic ring and a series of adapters that allow it to be fixed to the container, making it more stable. Currently, there are two families of vases in production. I created a series using a classic craft technique, the moulded porcelain, and another using a  contemporary approach that involves rapid prototyping technologies.  At "l'Heure Bleu" I will introduce the that vases with ceramic body produced by a factory in Limoges  using brushed porcelaine with "biscuit" finition.
The glasses will be of two types: the unique pieces, purchased in shops that specialise in selling oil lamps, in flea markets, and in antique shops; the standard ones bought from different resellers.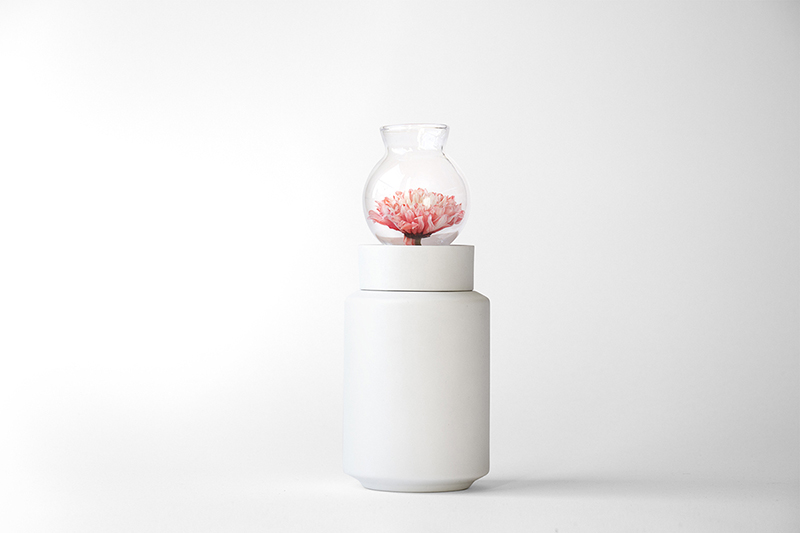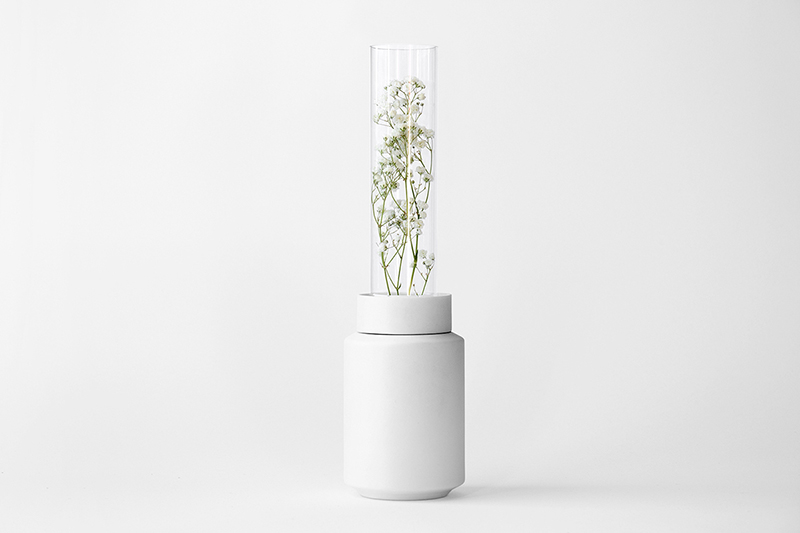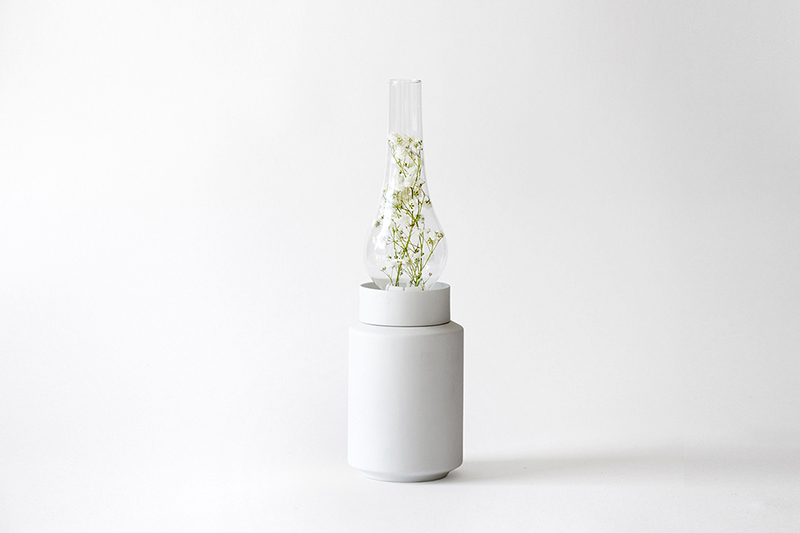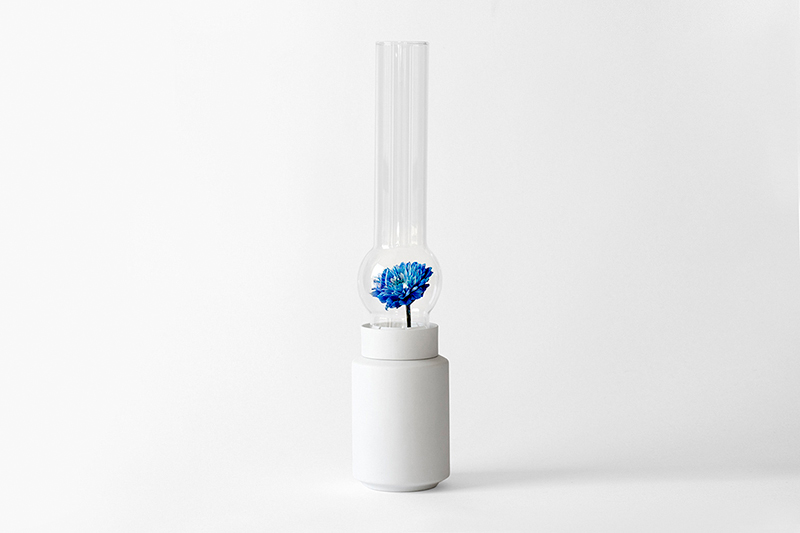 © 2015 Giuseppe Bessero Belti